With the wet winter weather here in King County, we've had our rock climbing programs on pause. Snowshoeing, hiking and mountain biking have made up the bulk of our outings as they are activities that you can still do with some regularity in the winter months. With outdoor rock cliffs too soaked to climb, we hadn't planned on getting students out climbing until the first sunny days of Spring. That is—until Seattle Bouldering Project generously donated reduced entrance fees for Y.E.T.I. students so we could afford to cover the cost for all of our students!
Indoor rock climbing—and bouldering specifically—is the most accessible way for someone to get introduced to the sport, as it only requires a pair of climbing shoes and can be done no matter the weather. So when Seattle Bouldering Project, reflecting their deep commitment to equity and inclusion in the climbing world, told us they'd reduce entrance fees and donate shoe rentals to Y.E.T.I. students, we jumped at the opportunity!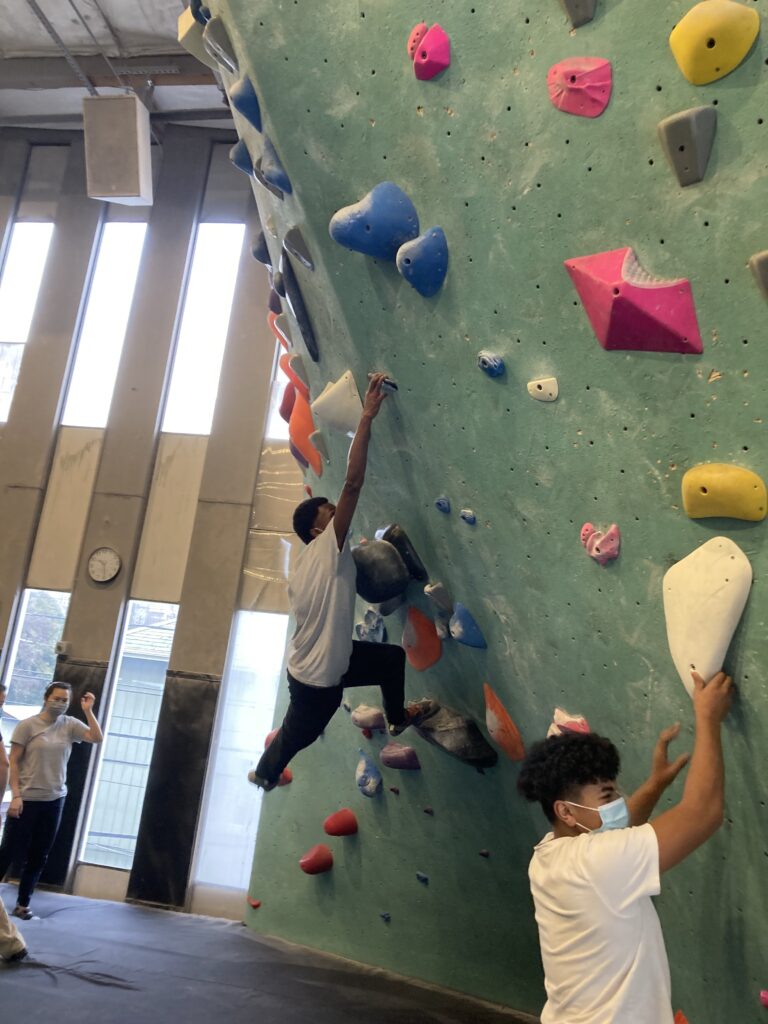 We connected with Phenomenal She and Game of Life—two BIPOC serving mentorship programs in the Federal Way area—to see if their students would be interested in coming to a rock gym with us. Y.E.T.I. has previously taken these students on fishing outings and we thought that the students might like to give rock climbing a try!
We had record attendance on the two dates we offered with many of the students climbing in a Rock Gym for the very first time! Once the incredible Elise Adams from Seattle Bouldering Project gave our team a quick intro to the gym and the rules, the students were set free to climb anywhere in the gym.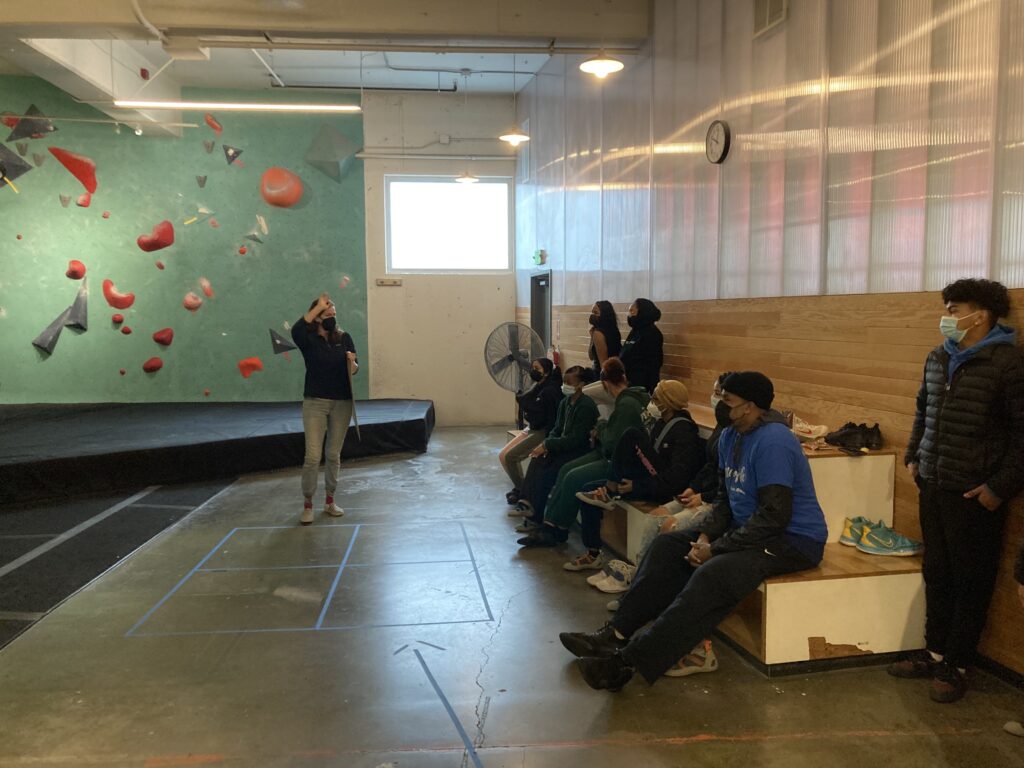 Many of the students took to climbing quickly, as there were quite a few highly accomplished high school athletes among the crew. One young lady was even a state ranked high school wrestler! It was incredible to see the students get the opportunity to try out a new and less traditional sport like rock climbing. Many of them were incredibly gifted climbers, completing some of the harder routes in the gym.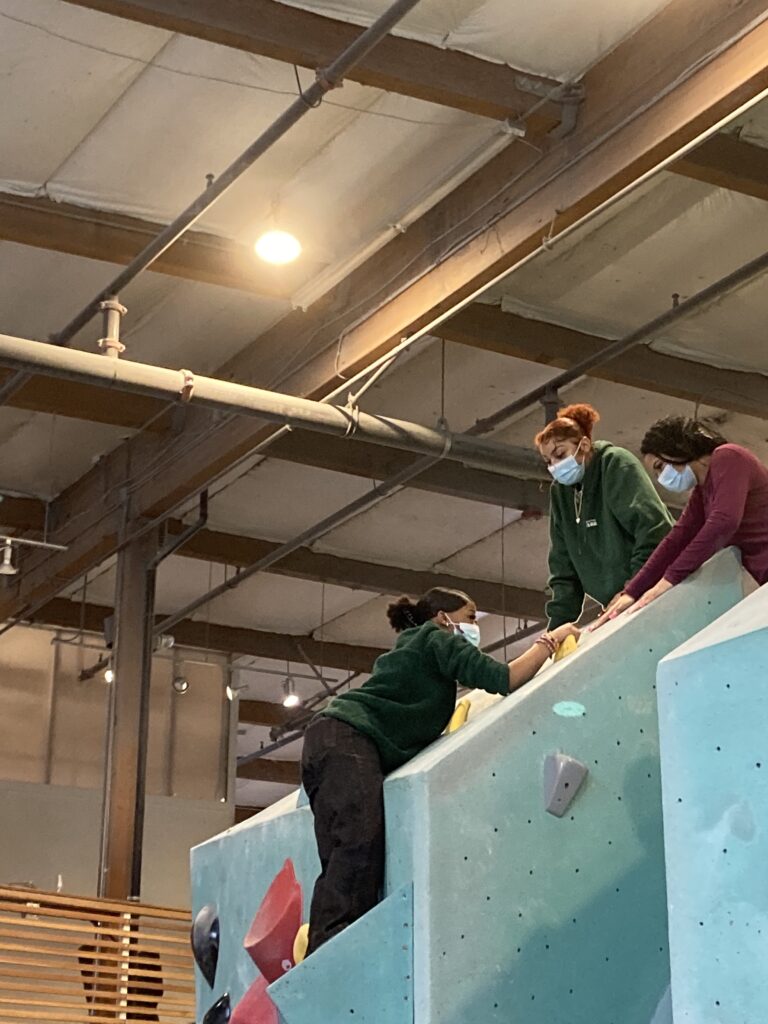 We are so thankful to have organizations like the Seattle Bouldering Project to open their doors and Game of Life and Phenomenal She for running such an incredible support system for Youth in our community. It truly takes a network of support to make sure we do this important work of providing equal opportunities for youth no matter their background. And at Y.E.T.I., we are always looking for ways to connect existing resources and students to make sure everyone gets a chance to participate in the fun of outdoor recreation.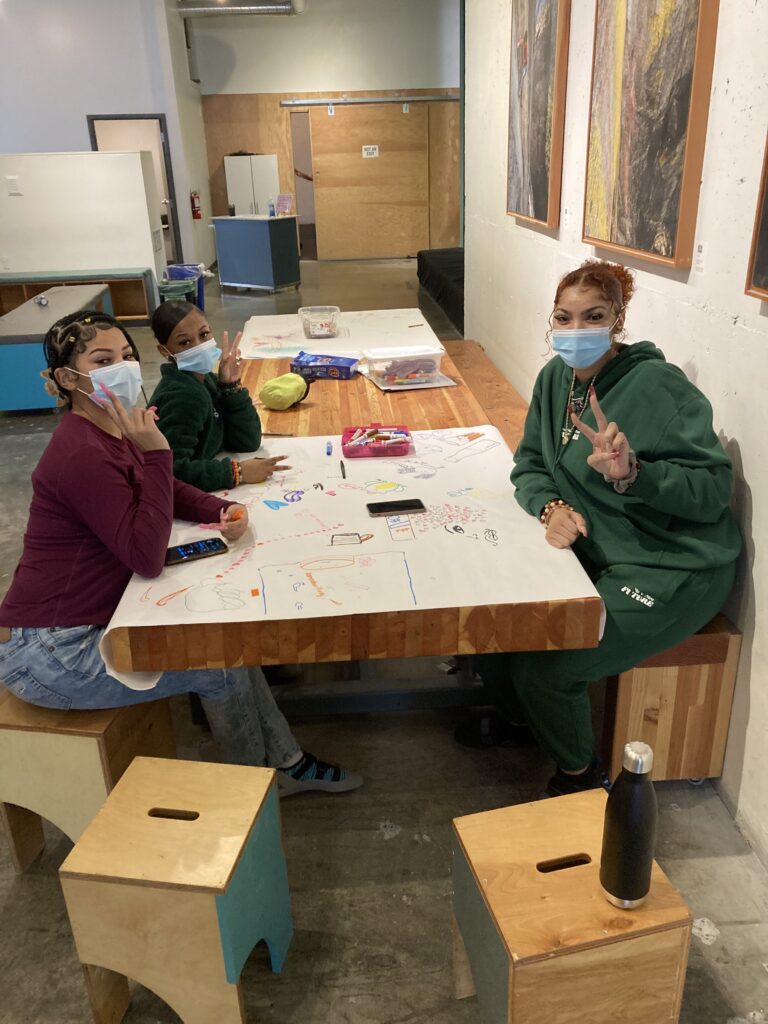 As we were walking out, we passed a wall of love where people wrote things they loved on hearts and stuck them on the wall. I looked back and saw Winston, the Seattle Game of Life representative and the number one coach, mentor and supporter of every student that comes into his program putting two hearts on the wall—letting the climbing community know who were now counted among its newest members.