We envision a future where all students are afforded the opportunity to learn and grow through outdoors adventures.
We recognize the barriers like financial cost, experience, equipment, gender, and racial inequity that limit access to our public lands and we work to break them down.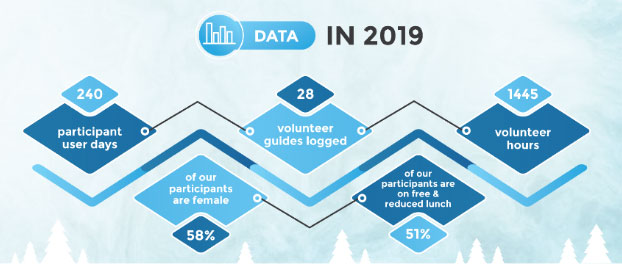 In 2019, Y.E.T.I. offered 29 programs to 240 students throughout the region, provided gear for every trip, and offered flexible payment options to every student. 95% of those students were from South King County and at least  51% faced significant financial barriers.  .
Get involved in making awesome outdoor adventures possible for everyone
"I am one of those parents that is not comfortable driving out of the city, and because of that, my kid did not have the opportunities to experience the great outdoor Washington has to offer. I am so grateful there's Y.E.T.I. to take my child to experiencing camping and rock climbing. I am looking forward to the next program event." — Y.E.T.I. Parent