Join us for a hike on the Cougar Mountain regional trails!
Rain or Shine, the Cougar Mountain regional trails provide an incredible hiking experience through dense forest and along stream banks. The area offers fantastic views and a unique look at the history of our landscape in western Washington.
Middle School, High School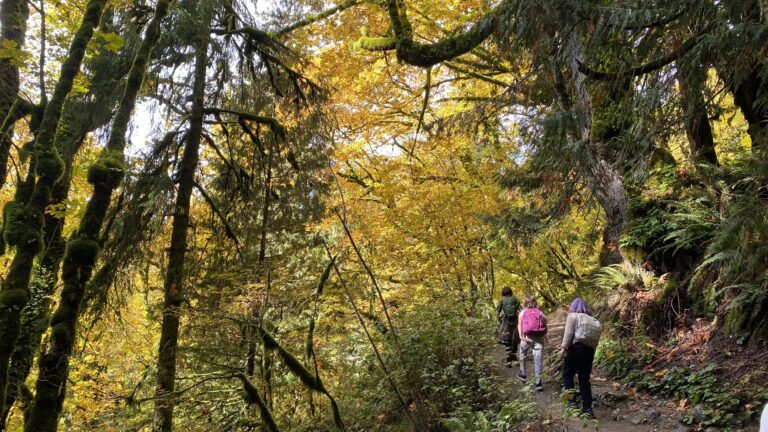 To make sure no one is excluded from Y.E.T.I. adventures, we offer flexible pricing on every activity. When you register on our website you will be prompted to select a price that fits your budget with no minimum requirement. You will complete the registration and payment the same way no matter which price option you select. Y.E.T.I. does not share payment information with anyone including activity leaders, and the price you select will not affect your student's experience in the program. If you still have questions, or trouble completing registration, please contact us via our "Contact us" page.
Students should bring appropriate clothing for the weather, any medication they may need, and a positive attitude! Students do not need to provide their own activity-related gear.
All challenging activities carry inherent risks, Y.E.T.I. staff and volunteers manage risk  by using appropriate safety equipment and training, clear communication and are trained in wilderness first aid.  We make sure all students understand safety measures for each activity. We also promote "challenge by choices." 
Our goal for every adventure is to have fun, be challenged, and try something new. No student is forced to do any activity. We support students' decision to opt in or out of anything uncomfortable at any time. For more information on steps Y.E.T.I. takes to make all outdoor adventures safe please visit our safety information page. 
Please Review our  Essential Eligibility Requirements  and Parent Information FAQs
Questions about our programs?