A Class for Outdoor Adventure
The Big Picture School and Y.E.T.I. teamed up this past Fall to offer an Outdoor Adventure Seminar during the school day. This Seminar is a 1-hour class that meets weekly, where students learn about and participate in various outdoor activities to eventually plan an off-campus field trip to a local park.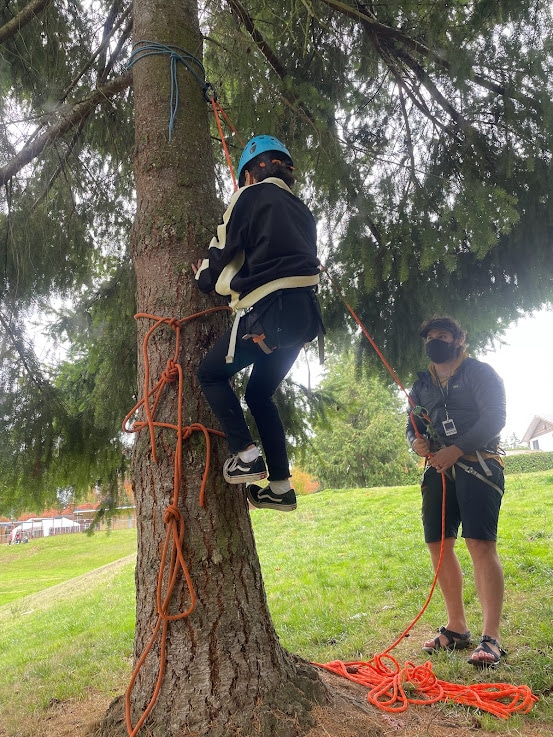 Taking it off-campus
After participating in activities involving rock climbing, navigation, and camp cooking, the Big Picture students decided they wanted to take their field trip to the beachfront landscape of Seahurst Park. The park represents a unique transition zone between the Cascade Mountains and the Puget Sound. As you make your way east to west, from the high ridges to the shore, tall pine trees and running freshwater creeks give way to sandy beaches and saltwater waves. Taking a hike through Seahurst park is truly like walking between two different worlds.
After consulting the map of the trail system in the park, the Big Picture class decided to embark on hiking the biggest trail loop that Seahurst had to offer. Drawing on their knowledge from past navigation activities, students were able to look at the map to determine the distance of the loop and estimate that they would complete it with 30 minutes left to hang out on the beach. The group planned their field trip through a vote at every decision point.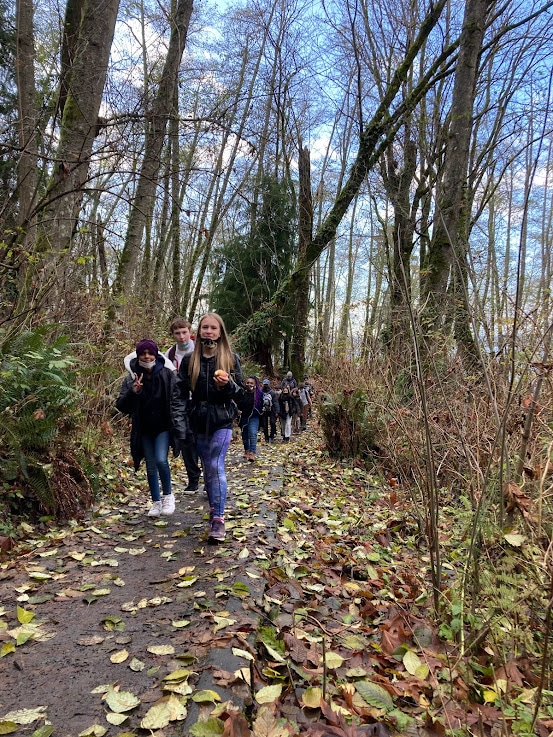 A Space for Student Voice
Student voice and choice is a fundamental aspect of all Y.E.T.I. programs. At Y.E.T.I., we aim to build the skills and knowledge in youth to become full participants in crafting their outdoor experience. Big Picture Students had the opportunity to come together and decide what kind of field trip they wanted from duration (full day or half day) to the specific activity and venue location. We believe this is crucial to creating a sustainable interest in and passion for outdoor adventure in the youth we work with. Our goal is to foster a sense of ownership over outdoor experiences so young people understand them as achievable and repeatable.
A Fantastic End and Plans for More
After a few real time changes to the route and plan, Big Picture students found themselves with plenty of time to hang out and explore the beach. Toward the end of our time, the low-hanging sun broke through dense cloud cover and treated us all to a picturesque colorful sky—a December rarity in Washington. It was a wonderful sight to see kids out of the classroom and enjoying their local park on one of these classic short winter days.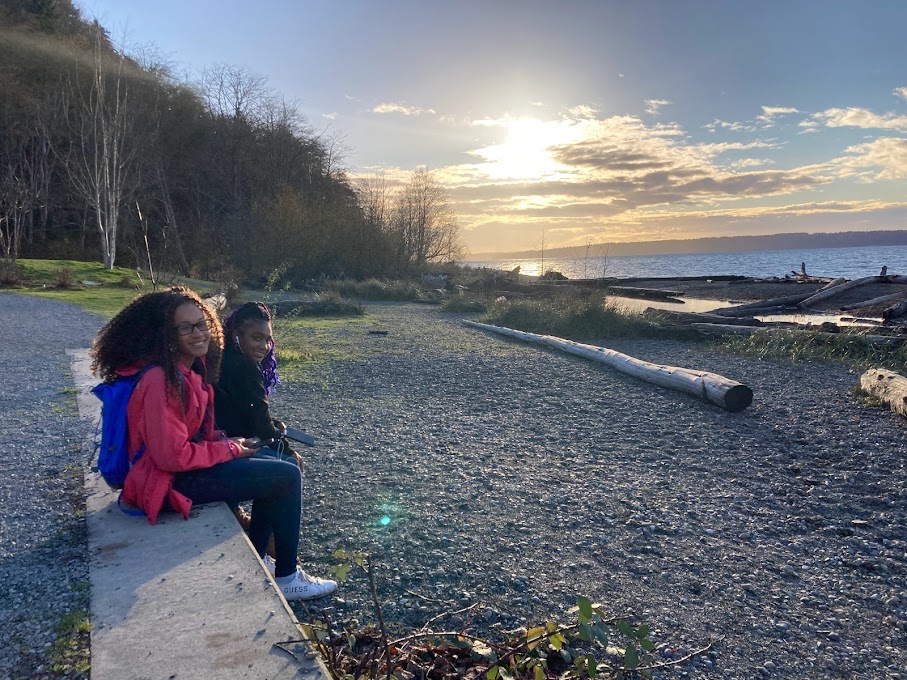 Once the class had milked every second of time they had left in the school day, we loaded up the van with just enough time to get the students back for their bus ride home or pick up. The van was buzzing with energy on the ride back to campus when the Big Picture Faculty chaperone leaned over and offered the best compliment Y.E.T.I. could ask for, "You know I told all the other teachers that this was the best Seminar. I think a bunch of them want to do it but I'm gonna have to sign up again because this was great." Sometimes we forget that it's not just youth that benefit from time outdoors. From time to time, we all could use the mood boost that comes from putting down the screens and spending some time in the natural world.